Help us find our 2024 Class of Young Leaders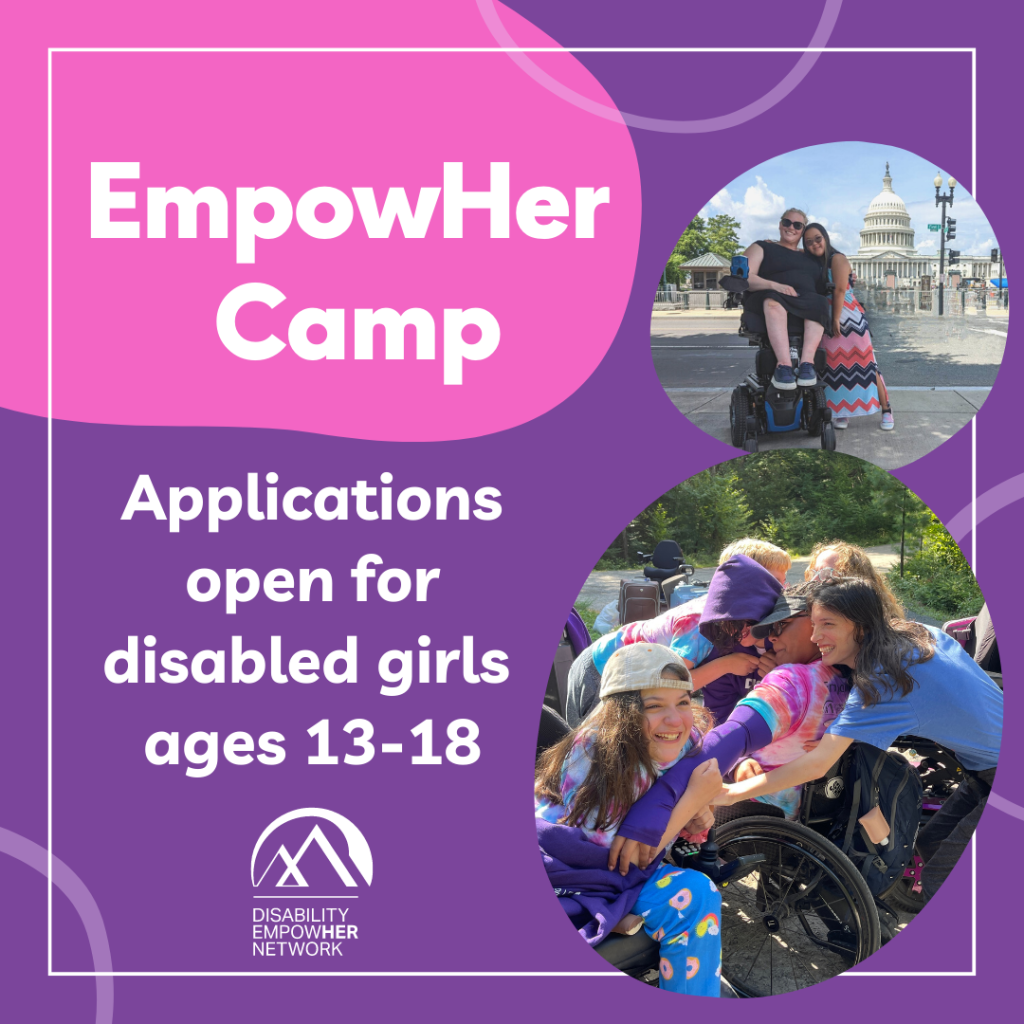 We are so excited to share that applications are now open for EmpowHer Camp Class of 2024. We have up to 10 spots open for disabled youth ages 13 to 18. EmpowHer Camp is a multi-stage skill-building, empowerment, and mentoring program that brings a diverse group of girls with disabilities together as they camp in the Adirondacks, complete a year-long community project, and reunite in Washington, D.C. This is a life-changing program for participants and their families, as well as the disabled women mentors.
Starting this year we have an early action and regular deadline. Anyone who applies by 11:59pm ET on February 19th will be eligible for consideration in our first round of review and receive a response about their application by March 8th at 11:59pm ET before the regular deadline on April 16th at 11:59pm ET. Head over to our website to learn more about EmpowHer Camp and access the application!
Don't delay! If you or someone you know is eligible apply right away or share widely with your friends, family, and network.