English
Cal MediConnect in Audible Cartoons
1 – Introduction to Cal MediConnect from CalDuals on Vimeo.
2 – The Enrollment Timeline from CalDuals on Vimeo.
3 – Your Health Care Choices from CalDuals on Vimeo.
4 – Your Care Under Cal MediConnect from CalDuals on Vimeo.
5 – Know Your Rights as a Cal MediConnect Member from CalDuals on Vimeo.
Español
Cal MediConnect en Dibujos Animados
1 – Introducción a Cal MediConnect (subtitles) from CalDuals on Vimeo.
2 – Período de inscripción from CalDuals on Vimeo.
3 – Sus opciones de atención médica from CalDuals on Vimeo.
4- Su atención médica con Cal MediConnect from CalDuals on Vimeo.
5 – Sus derechos como miembro del Cal MediConnect from CalDuals on Vimeo.
[hr]
Information for Beneficiaries:
[top_link]Top of Page[/top_link]
Ombudsman Program available starting April 1, 2014
Cal MediConnect participants can ask questions and resolve problems regarding their health care through the Cal MediConnect Ombudsman Program. Housed within the Department of Managed Health Care (DMHC) and initiated with help from the Department of Health Care Services (DHCS), the Ombudsman service will be performed by an independent, third party firm. This will allow for more objective analysis and observation.
The ombudsman program is designed to:
assist enrollees filing appeals and complaints where needed
investigate, negotiate and resolve enrollee problems/complains with Cal MediConnect plans
refer enrollees to relevant entities and programs as needed
Ombuds will offer independent, local, person-centered, and linguistically and culturally competent assistance with Cal MediConnect issues.
Call (855) 501-3077 (TTY 1-855-874-7914) for help with navigating Cal MediConnect.

[top_link]Top of Page[/top_link]
Cal MediConnect To Start April 1, 2014
The Coordinated Care Initiative will begin voluntary enrollment in April 2014. Letters will arrive in a blue envelope informing current dual eligible beneficiaries that they have the option of voluntarily enrolling into a Cal MediConnect health plan. This notification also provides information on what happens if the beneficiary does not make an active choice to opt-in or opt-out of Cal MediConnect. It's very important you look for the Blue envelope and read the information.
The approved Cal MediConnect plans for LA County are:
Health Net      1-888-788-5395
LA Care           1-888-522-1298
Care More       1-888-350-3447
Care 1st           1-888-592-7168
Molina Dual Options     1-855-665-4627
[top_link]Top of Page[/top_link]
Voluntary enrollment begins April 2014 – Passive enrollment begins July 2014 – Options:
1.  Enroll in a Cal MediConnect plan for both your Medicare and Medi-Cal benefits.
No extra cost to you, but you must  use  Cal MediConnect Doctors.  You will also receive vision and transportation.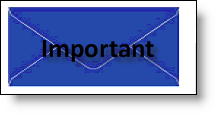 2. Keep your Medicare the way it is, but you must choose a Medi-Cal health plan  for your Medi-Cal benefits.
 You will receive services from 2 different plans, could be different doctors and locations.
          3. Do nothing and the state will enroll you in a Cal MediConnect plan. To find out if your doctor, hospital or other provider is in the Cal MediConnect  network, call the Cal MediConnect health plans listed above. For free and individualized assistance about your options call HICAP, (Health Insurance Counseling and Advocacy Program  800-824-0780.
[top_link]top of page[/top_link]
Department of Health Care Services (DHCS) released the draft

 

Los Angeles County Enrollment Strategy 

 

for Cal MediConnect
On July 3, 2013, the long-awaited plan of how Los Angeles County dual eligibles would be enrolled into Cal Medi-Connect was released for comments.   In summary, all 216,000 beneficiaries eligible for for passive enrollment in Los Angeles County will be mailed a letter on November 1st regarding the Cal MediConnect Program and their ability to enroll starting January 2014.  Following the three-month, opt in enrollment period, all beneficiaries  eligible for passive enrollment who do not choose to enroll will receive a letter indicating that they will be enrolled by month of their birth, with exceptions for MSSP, 2014 Medicare Part D LIS,  and those with birthdays in January, February and March. Those populations exempt from passive enrollment will receive information regarding the mandatory enrollment into Managed Long Term Care Services and Supports.  For a full list of these populations please see the CCI Population Chart. Persons who opt out will not be passively enrolled in the future.  To read the full proposed plan click here.
[top_link]Top of Page[/top_link]
California's Duals Demonstration – Cal Medi-Connect
The state Medi-Cal program and the federal Medicare program are partnering to launch a three-year demonstration to promote coordinated health care delivery to seniors and people with disabilities who are dually eligible for both of the public health insurance programs, "dual eligible beneficiaries."
The program will be called Cal MediConnect
It will be implemented no sooner than April 2014 in eight counties: Alameda, San Mateo, Santa Clara, Los Angeles, Orange, San Diego, Riverside and San Bernadino. The Cal MediConnect program aims to improve care coordination for dual eligible beneficiaries and drive high quality care that helps people stay health and in their homes for as long as possible. Additionally, shifting services out of institutional settings and into the home and community will help create a person-centered health care system that is also sustainable.  read more..
[top_link]Top of Page[/top_link]
Cal MediConnect Readiness Review Tool
CMS has posted the California specific tool that will guide the readiness review process for health plans participating in the Cal MediConnect program – the duals demonstration.  read more..
[top_link]Top of Page[/top_link]
CCI Fact Sheets
The following fact sheets aim to help you understand various aspects of the Coordinated Care Initiative.
[top_link]Top of Page[/top_link]

In-Home Supportive Services and the Coordinated Care Iniative
IHSS will become a managed care health plan benefit in the eight CCI counties. IHSS is California's main community-based Medi-Cal long-term care service, providing in-home personal care services for about 440,000 consumers, of whom at least 75 percent are dually eligible for Medicare and Medi-Cal. IHSS and the CCI frequently asked questions