PASC Back-Up Program
The Back-Up Attendant Program was developed by the Personal Assistance Services Council (PASC) and the Department of Public Social Services to assist In-Home Supportive Services (IHSS) consumers with severe disabilities in obtaining a temporary replacement homecare worker when their regular IHSS provider is not available.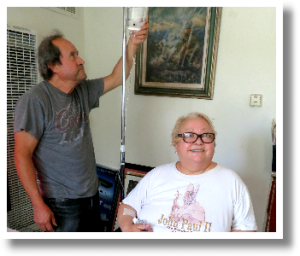 Eligible IHSS consumers can call the Back-Up Attendant Program for a referral Monday through Friday, between 8 AM and 5 PM at 877-287-6789. Calls made outside of these hours are answered by an answering service.

---
To qualify consumers must:
• Be approved by the County to receive 25 or more
hours of personal care services per week
• Have an immediate need for a temporary IHSS back-up
attendant and have no other resource available to
provide the needed assistance
• Sign up with the PASC Homecare Registry
---
To become a back-up attendant you must meet, among others, the following requirements:
• Possess a valid CNA, CHHA or HHA Certificate
• Be registered with the PASC Homecare Registry
• Attend a Back-Up Attendant orientation meeting
• Be available to work on short notice during the times and in the areas that you designate
• Attend a 12-hour training and/or pass a Skill Evaluation Test